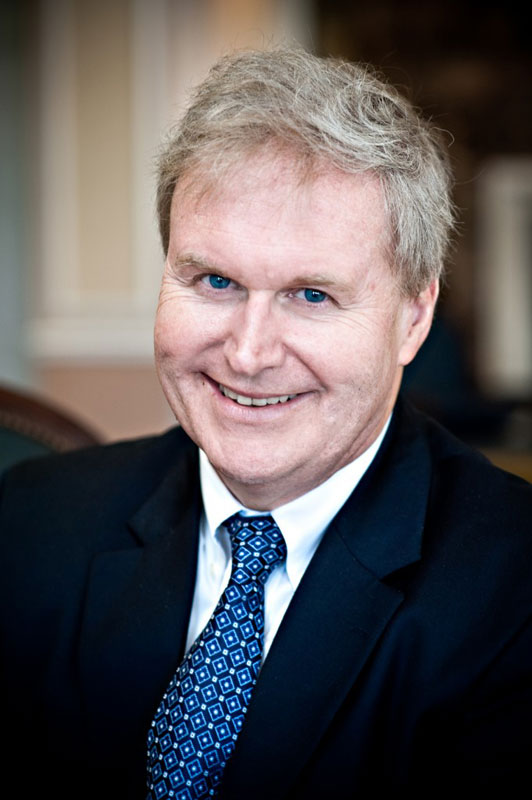 Owen E. McCafferty, CPA, CVPM, FACFEI, CFF, CGMA
Owen is Vice President of Development. Graduated Cum Laude from Xavier University (Cincinnati, OH) in 1974. After receiving his degree in English, he went on to earn his Certified Public Accounting (CPA) license (in Ohio) in 1976 and later acquired non-resident licenses in South Carolina, Nevada, Georgia, and Texas. Owen was also designated as a Certified Veterinary Practice Manager (CVPM) in 1993 by the Veterinary Practice Managers Association of North America and earned recognition as a Fellow of the American College of Forensics Examiners Institute (FACFEI) in 2007. Owen E. McCafferty, CPA, Inc. was founded on October 22, 1978 in North Olmsted, Ohio. The Las Vegas, Nevada office was opened approximately 18 years later and the newest office, located in Jacksonville, Florida, opened in April 2010.
Owen collaborated with Veterinary Economics Magazine in developing the formula for determining the value of a veterinary practice and assisted in the design of the American Animal Hospital Association's standard Chart of Accounts. He is a widely published author in veterinary practice management magazines, as well as co-author of The Business Of Veterinary Practice (Pergamon Press, U.K.). Besides being the author of numerous articles, he and the firm have been featured in articles in Accounting Today, Catalyst Magazine, Crain's Business, and DVM Newsmagazine. He has spoken (and continues to speak) at seminars throughout the continental United States and also in Japan, The Caribbean, Puerto Rico, England, and Ireland.
Besides membership in a variety of professional associations, Owen has been awarded the "Recognition of Contribution Toward the Betterment of American Animal Hospital Association" award from the American Animal Hospital Association in 1988, elected President of the Veterinary Hospital Managers Association for the 1993-1994 term, and granted a Lifetime Honorary Membership in the Veterinary Practice Managers Association of the United Kingdom and Republic of Ireland in York, Yorkshire, England in March of 1996. Owen is also included in the 1996 national directory of Who's Who in Emerging Leaders, Who's Who Among Rising Young Americans, Who's Who Among Leading American Executives, and most recently, Who's Who in Finance and Business.
Owen remains devoted to the provision of tax, accounting, and practice management to the veterinary profession and will be celebrating his thirty-four year anniversary of his firm, Owen E. McCafferty, CPA, Inc.